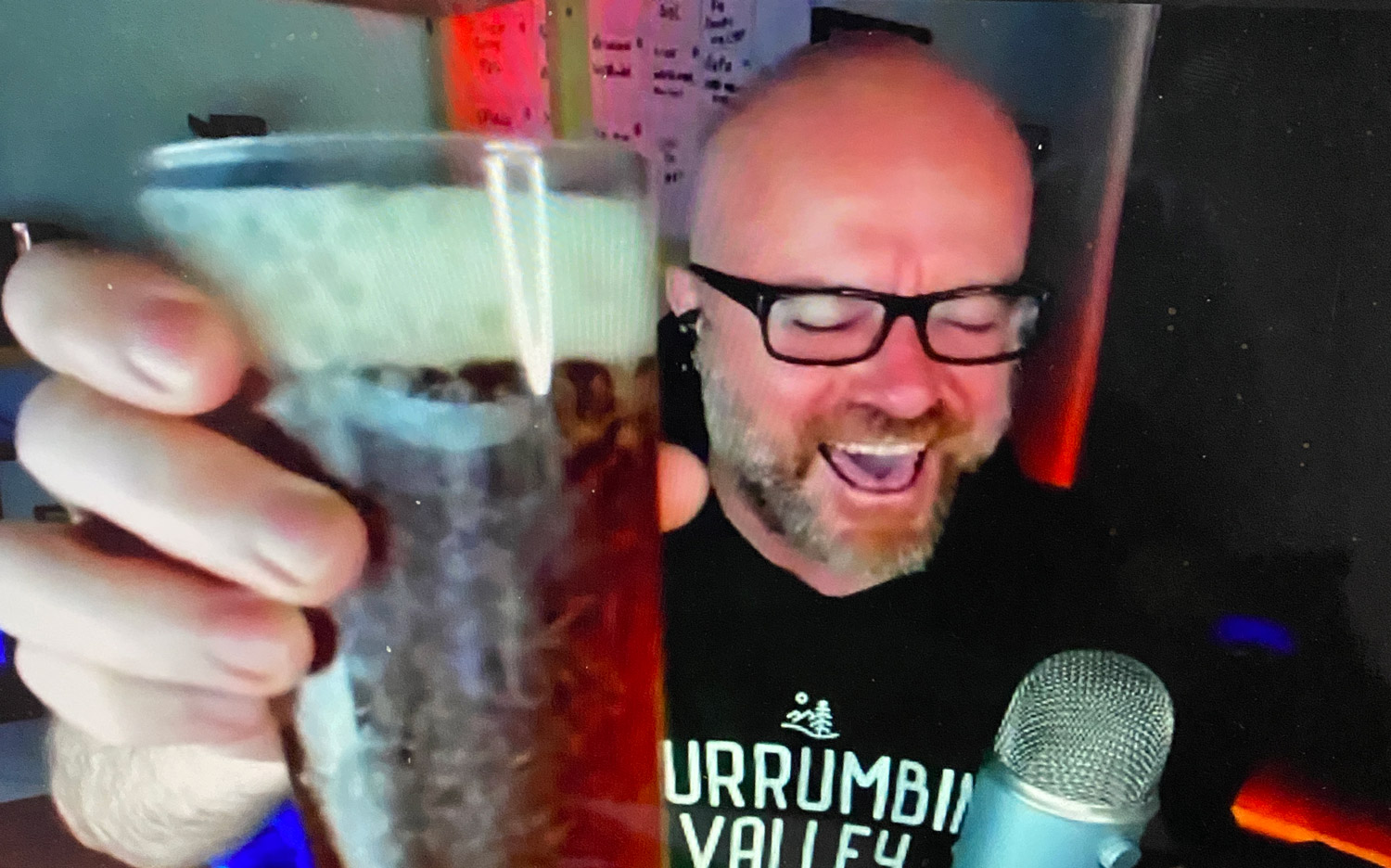 Notes and mentions:
Major Topics
Hendo's live chat in the group about cleaning glasses
12 Fan Questions
Lou G – Favourite cheap shit beer
Adam Shell – What did you vote for in GABS top 5 and why was it Pegasus from Helios
Murray Hughes – Who from the 12 listeners is your favourite?
Murray Hughes – Who is your least favourite Lee Mcalister smiley
Luke Miller – 2 part question: How has beer brewing technology changed the brewing/canning process in the past 10 years? What advancements do you predict could happen in the next 10 years? e.g. I've seen in tank hydrometers that wirelessly track gravity, temp etc.
Luke Cooper – Why did you allow photographic evidence to be obtained at the Xmas party?
Luke Cooper – How shit can a shitpost be?
Paul Simpson – Brewing equipment – what's the options available to breweries starting out these days VS when BH first started. Has the industry seen a huge increase in new competitors targeting breweries over last 5 years? If so how does this look? Are there now still 3 or 4 main suppliers or has it evolved into lots of options. Is it now easier to source equipment etc
Connor McCormick – Where did you get your 'Tiger King' shirt that you wore to the BH Christmas party…I want to make sure that I never shop there…
Jason Adlington – What is the biggest hurdle in taking the step from Home brewer to brewer or brew pub owner and what timeline would be realistic from the point of having a venue you have your eye on to the point of actually opening a brew pub.
Adam Shell – "How much more or less do you enjoy beer now that you do it for a living?"
Chris Wood – Q1 – Are there many local suppliers for grain, hops, packaging, etc? Are these sustainable vs the bigger suppliers? Q2 If beer was made illegal tomorrow, what alcoholic beverage manufacturing scene would you move to and why?
Even more
Andrew Drayton – If Hendo didn't sever a tendon he didn't do a good enough job… too soon?
Ryan Fullerton – Has anyone really been far even as decided to use even go want to do look more like?
Luke Cooper – When are we brewing the Grodsiskie????
Lee McAlister-smiley – Did Hendo take his own stitches out or was he a pussy?
Lou Gee – I got a last minute request: Can you please make it last 4 hours? I have a long work trip tomorrow that just popped up. Thanks Dan Norris Steve Hendo Henderson you're the best of the bunch