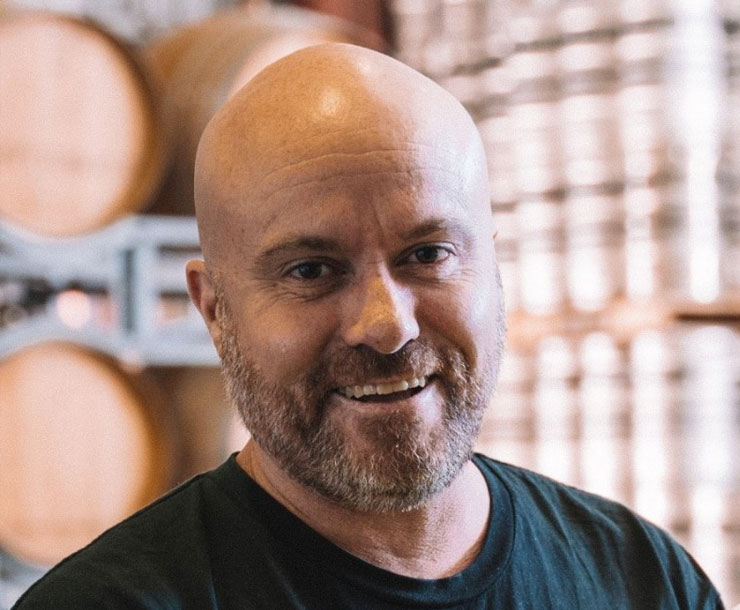 Hendo is one part professional brewer, one part beer geek, one part prolific beer creator , one part beer judge all mixed with a generous dash of irreverent personality.
An avid home brewer, Hendo decided to get into professional brewing by studying at Edith Cowan University in Perth, WA and then later at the University of Ballarat (now Federation University). He holds a Graduate Certificate in Brewing.
Hendo started his brewing career as assistant brewer at Prickly Moses in 2009 then becoming Head Brewer at Southern Bay Brewing Co in 2012.
In 2013, Hendo started his own brewing company called BrewCult. Operating as a gypsy brewer, BrewCult won the People's Choice Beer at GABS Festival 2015 with "Milk and Two Sugars" Imperial Coffee Milk Stout and backing it up
by winning the Champion Gypsy Brewer trophy at the Australian International Beer Awards in 2016.
In 2017, BrewCult ceased operations in what The Craft Pint dubbed, "the most high profile casualty of 2017."
Learning from past failures has only made Hendo more determined to learn and grow professionally and to share that knowledge. He is now involved in teaching the craft of brewing at TAFE Queensland.
Hendo also runs Rockstar Brewer; an online mentoring and coaching program for professional brewers who are looking to grow their brewery's quality, performance and passion.
Dan Norris is a serial entrepreneur, award-winning content marketer, international speaker and the author of 6 Amazon best selling business books.
In June 2013 after failing at entrepreneurship for 7 years, he founded wpcurve.com, a worldwide team of WordPress developers, providing unlimited small fixes and support, 24 / 7 for a low monthly fee. After becoming profitable in 23 days, WP Curve grew to a team of 40, 850+ customers and passed an annual run rate of over $1m AUD within 2 years and a year later was sold to GoDaddy.
With over 65,000 copies sold, Dan's books have been translated into 13 languages and inspired thousands of people around the world to launch their businesses, with may resulting in 6 and even 7 figure businesses.
Dan currently works full time as the Co-founder and CEO of one of Australia's fastest growing craft beer breweries, Black Hops Brewing. In 2015 Black Hops brewed the world's first beer for the biggest entertainment franchise on earth, Call of Duty. In 2018 Black Hops was voted Australia's Champion Small Brewery at the AIBA awards, Australia's number 1 beer competition. In 2020 Black Hops was voted #1 Craft Beer Brewery in the annual Beer Cartel Craft Beer survey. As at September 2021, Black Hops has 3 breweries on the Gold Coast, one in Brisbane employs 73 staff and produces 12m+ litres plus per year distributed to thousands of customers around Australia including the major retailers Dan Murphy's, BWS, Coles and 1st Choice.